Goodyear Duramax G2 Tyres Available in Coleraine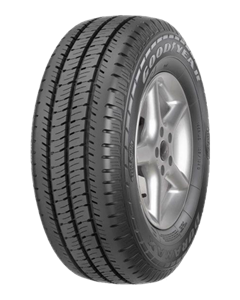 Duramax G2
Why choose this tyre
It's tough
The tyre is made for all road conditions.
It's long-lasting
Duramax gets its name from its durability − its ability to wear well makes it an economical choice for every minibus taxi.
Silica enhanced tread compound
The Duramax has an enhanced silica tread compound giving you better traction in the wet, a long tread life and improved rolling resistance.
It handles heavy loads
It is able to bear heavy loads without sacrificing comfort − an important consideration for taxi vans.
Innovative 4 rib tread pattern
The 4 rib tread pattern allows for strong functional appearance delivering responsive handling and secure traction in wet and dry conditions while giving you a quiet and comfortable ride.
Solid shoulder ribs
The tyre boasts responsive handling under heavy and light load conditions, giving you more traction in cornering and taking turns.